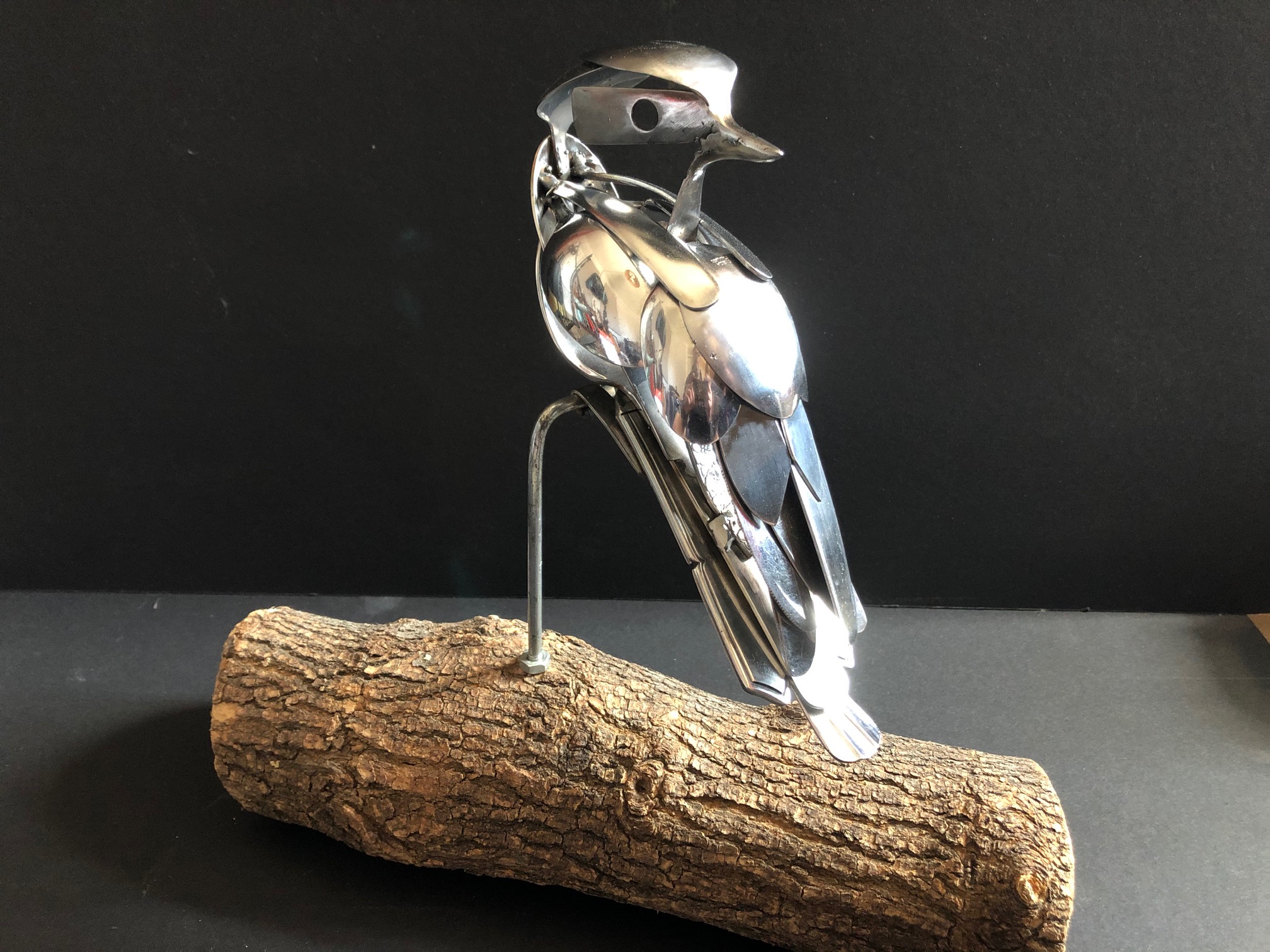 This cutlery bird is perched on a metal spike mounted in an old fireplace log. It is the perfect gift for the bird lover in the family. It's about 16" inches high by 16" inches wide.
$175.00
Status: Available, and available to order. (Ordered item will not be exactly as shown item.)

Sean Martin is a welded art sculptor from Smiths Falls, Ontario. Twisted Frog Studios offers a unique brand of welded scrap metal art from cutlery sculpture to scrap iron yard decor and more. With a decade of welding experience, and a lifetime of art background, Twisted Frog Studios can create the unique item you're looking for.