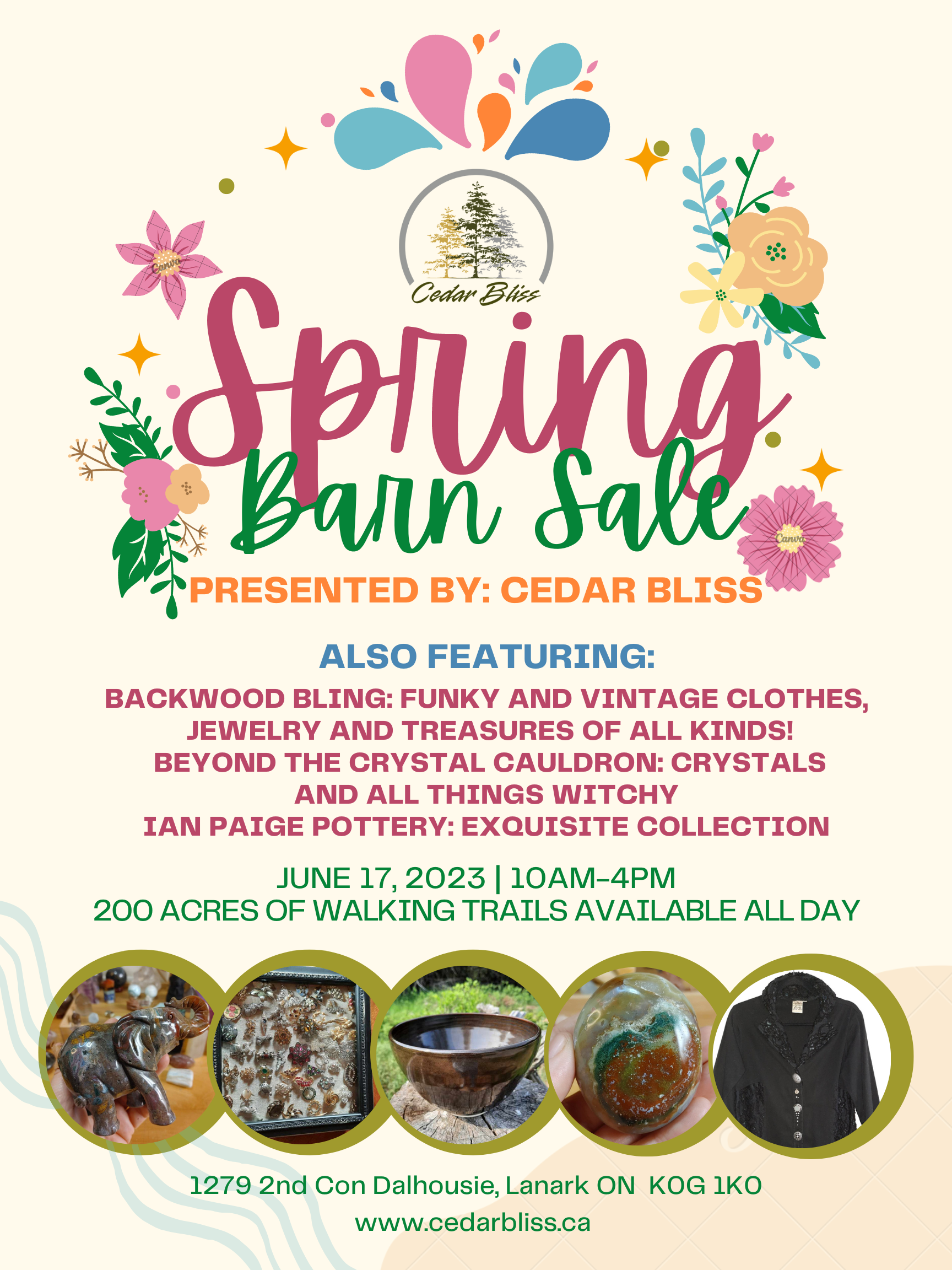 CALLING ALL MAKERS, SELLERS & ARTISANS IN LANARK COUNTY & THE SURROUNDING AREA
Following the smashing success of last year's Fall Pop-Up Sale, we still have a few spaces left for vendors of all kinds to join us for our inaugural Spring Barn Sale on JUNE 17, 2023. So far our vendors have a wide array of offerings including vintage linens, jewellery and other pieces, crystals and metaphysical products, plants and more.
Our beautiful gardens and walking trails will once again be available to explore throughout the day. If you have something to sell, we'd love for you to join us!
Contact Cathy at (613) 259-5074 for more information or to book your spot! We look forward to seeing you there.